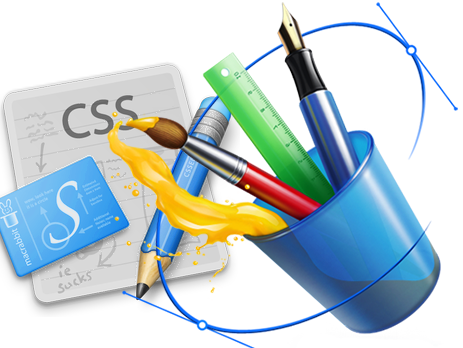 As Globalization has shrunk even into the web world, there is an urgent need for businesses to have an online presence. As a pioneer Web Design Company in India, WebProfits provides its clients with an opportunity to showcase their business online and drive the web traffic towards their website. We not only provide a platform to the clients business but also help them to stay ahead of competitors in search engine listing with our SEO services. We cover all the aspects of web services ranging from web designing to web development and web hosting to Ecommerce solutions. We know the art of portraying websites beautifully, besides keeping in mind needs and requirements of the clients.
How Can Our Team Help You?
As a leading web design company in Delhi, WebProfits excels in the domain of rendering web design services to the clients.
We work with a basic approach of understanding needs and requirements of the clients and then transforming their desires into online reality.
Our core team of web professionals strives to create an attractive website that is convincing as well as proficient to enhance your marketing goals.
Utilizing the latest techniques and cutting-edge technology, we design websites that are user friendly as well as attractive in their look and feel.
Our competency lies in rendering web designs ranging from static to dynamic and flash web designs to customized designs.
With us, you can surely create your own unique individual identity on web.
Our affordable web design services not only create space for clients on the web, but also act as an essential marketing tool.
Only after understanding the requirement of clients, we recommend them the websites that can prove beneficial for their business prospects.
Here Are Just A Few Of The Solutions We Can Provide…
Ecommerce is not only a way of giving a corporate identity to your business but also generating revenue from it. As the world has turned into an 'E' world, firms nowadays believe more in making transactions online rather than personally going out for purchasing products or commodities. WebProfits is one such Ecommerce Web Solution Companies that has expertise in providing Ecommerce Website Development Solutions to its clients.
Success of any company's website depends on how well it is presented with the aid of cutting edge graphics and interactivity. Utilizing the latest technologies and impressive presentation techniques, WebProfits works with its clients to create an ideal multimedia solution for them. Multimedia web solutions, offered by us, ascertain to engage the audience and astound them with the unique styles of presentation and interactivity.
Give your online business a complete makeover with the comprehensive web hosting services offered by WeblinkIndia. Utilizing the latest technologies, we make it a point to host a website for you that is available 24 hours a day for the customers.Moreover, clients can choose from Windows Operating System or Linux Operating System for hosting their websites. Only after availing the web hosting services of WeblinkIndia, the clients can themselves feel the difference in their online business growth.
As a renowned company in India, WebProfits excels in rendering Dedicated Server Solutions to the clients. With the dedicated server provided by us, the clients can obtain full control over the server and get relieved from the trouble of shared server. Our skilled personnel can assure you complete satisfaction with the dedicated server solutions as you are bound to make profits from it.
Search Engine Optimization has become a pressing need in today's competitive market. But what exactly does it mean? If you are looking forward to increase the traffic on your website that leads to the visitors buying your products and opting for your services, then SEO Services can definitely help you out. WebProfits is a prominent name among the SEO Service companies in India, providing the fastest optimization of your websites. Our services are appreciated by the clients due to several factors that result in total client satisfaction.
We have a particularly wealth of experience creating solutions for the fitness industry including custom interfaces and architecture hosted in the cloud or on a traditional server.
Latest Version: HTML5
Front-end technologies: HTML5, Responsive, Twitter Bootstarp,Javascript, jQuery, and Ajax
All across globe design matters
We work closely with each of our clients. If you would like a consultation please click below to request a proposal